4 Methods to Save on Cable TV
Do you get frustrated with your cable TV bill? We have all been there. If you are searching for a way to save big on cable TV without missing out on your favorite TV channels, then you need to consider these low cost options.
Related ads
With cable costs going up every year, tuning in to your favorite TV shows is becoming more and more expensive. Luckily, there are many other ways you can watch TV without parting with a huge sum of money.
Below are some cable TV alternatives that can save you hundreds of dollars while allowing you to enjoy the very same programs and channels you like.
1. Sling TV
Sling TV is an American over-the-top internet television service that is just like cable TV. It allows you to watch your favorite programming and channels live from anywhere, at any time. You can even stream your programs on demand. It is owned by Dish Network and provides a great mix of your favorite cable TV channels. Whether it is ABC, or NBC, or ESPN, you can fully personalize your channel lineup in order to get the shows or programs you love right on your television.
Price: $25 monthly for 30 base channels. You need to pay $5 extra per month for additional channel packages.
Features
The basic package boasts 30 popular television channels, including HGTV, CNN, and AMG.
Comes with network TV and local channels
Users can add special packages designed for kids, sports fans, and movie fans.
One of the best ways to enjoy ESPN without cable
Allow you to stream your favorites on demand
Can watch live TV the same way you would when you subscribe for cable TV
2. Hulu
Hulu offers a wide range of options for TV viewers. Although it began as a streaming platform, Hulu has now expanded. Nowadays, Hulu + Live TV allows subscribers to view their favorite television channels and programming the same way they would with cable. This implies that you can watch a lot of movies, original programming, and your favorite channels whenever you want. You can also switch on Hulu and go to live TV on channels, such as Fox Sports, ABC, Disney, USA, and A&E.
Price: There are 4 different Hulu plans you can select from. These include:
Basic Hulu, $5.99 every month
Basic Hulu without ads, $11.99 every month
Hulu + Live TV, $44.99 every month
Hulu + Live (zero ads), $50.99 every month
Features
Various plans and price points that suit different budgets
Users can select either streaming only or stream + live TV plans
Can view live TV shows or original Hulu programming
Live TV experience is similar to the cable TV experience
Subscribers can watch local broadcast networks
A big collection of previous seasons and television shows
3. HDTV Antenna
Although television antennas may evoke memories of what TV used to be like many years ago, antennas of today are more advanced and can bring high-definition TV channels straight to your home. Installing an antenna HDTV gives you the chance to enjoy great TV programming. In fact, some users even say what you get is better than what cable TV offers. HDTV antenna will bring local broadcast networks, such as NBC, ABC, CBS, and Fox. Plus, you can receive some subchannels that are provided by broadcast stations. The best part of it all, this type of TV viewing will only cost you the antenna's price.
Price: This varies based on the antenna you buy. The cost may even be less than $20.
Features
No monthly fee to get channels
Watch live television from popular broadcast networks, like NBC, ABC, ad CBS, and many local channels.
You can receive more free programming and stations if you reside near multiple TV markets.
Users can receive local subchannels, such as pubic TV channels, weather stations, and special choices, e.g., Retro Television Network.
4. Netflix
Netflix is one of the biggest names in the streaming world. It provides a large library of content, including new and classic movies, favorite television shows, and an ever-growing selection of live programming. Netflix is updated with the latest films and new TV shows every month. You can tune in whenever you want to view an episode of your favorite episodes or catch a movie.
Price: The basic plan costs $8.99 every month. Remember that this plan provides access on a single screen, so you need to go for additional plans if you desire more flexibility.
Features
Netflix can be watched from 1 to 4 screens
Can stream on laptop, TV, smartphone, tablet or other devices
Can watch on your TV or while on the move
It comes with original Netflix programming, offering you access to TV shows that can only be viewed by subscribers.
Users can watch new TV shows, which are available immediately after they are aired as well as those that are no longer on-air.
New programming comes in every month
Say Goodbye to Costly Cable TV Plan and Start Saving Money Today
Nowadays, cable TV is no longer the only option for viewers. Although it is still very much popular, people are increasingly cutting the cord and saving money by going for cable TV alternatives. And with the exciting options we've mentioned above, you can watch various TV channels, shows, and movies, all without spending hundreds of dollars every month.
Related ads
You need to consider these options if you want to start saving money. With so many options out there, you have to ensure you look around and choose one that best meets your budget and TV needs. Some of these services and subscriptions even provide free trials, allowing you to try them for a week or more without paying a dime. Try these choices before you go for often-expensive cable TV plans.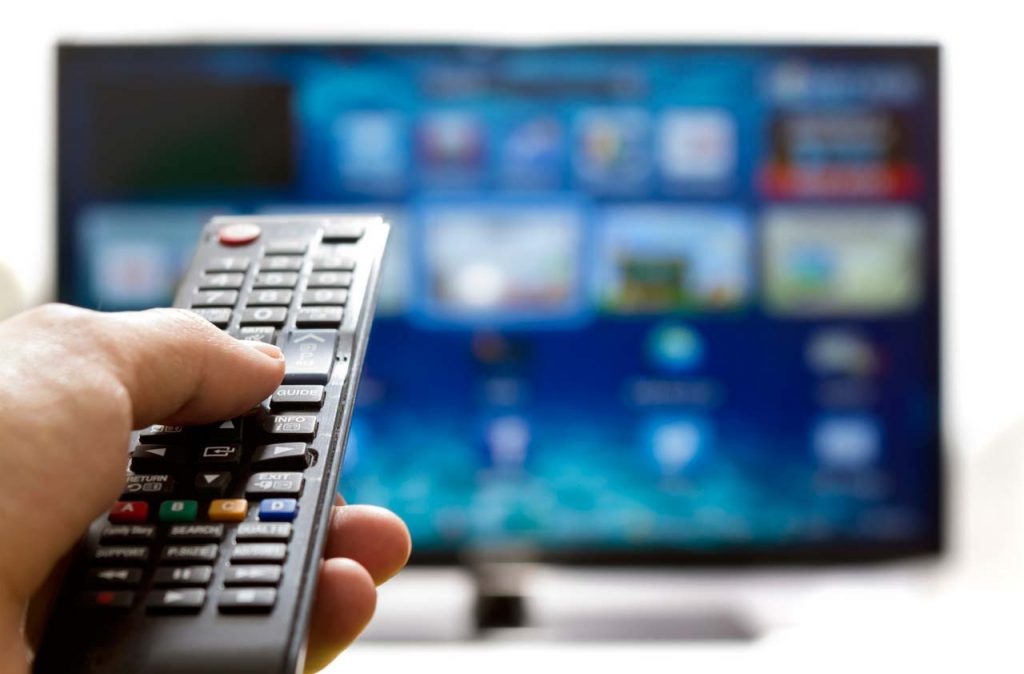 https://www.cnet.com/news/sling-tv-raises-price-of-live-tv-streaming-from-20-to-25-per-month/
https://help.hulu.com/s/article/how-much-does-hulu-cost?language=en_US
https://www.daveramsey.com/blog/9-cost-effective-alternatives-to-cable
https://www.bestbuy.com/site/tv-video-accessories/tv-antennas/abcat0107004.c?id=abcat0107004
https://www.netflix.com/signup/planform