How to Backup Your Photos and Data With Free Cloud Storage
If you want to back up the photos, contacts and other information on your phone the best way to do it is with a free cloud storage provider.
Related ads
The reason why it's important to backup your phone to the cloud is that it minimizes the chances of you losing all of your precious photos, contacts and memories if something were to happen to your phone.
This is because there are two main types of storage – local storage and cloud storage. Local storage is when your photos and contacts are stored locally on your phone. This means that they exist on your phone's hard drive. Most phone's have a limited hard drive which means you can only store so many photos before space runs out. Also, if something were to happen to your phone like water damage or it breaking then those photos would be gone forever and there would be no way to retrieve them.
Cloud storage creates a duplicate of your photos on a secure cloud drive with unlimited space. This means you will not run out of room to store your photos. Cloud storage offers an extra layer of data protection to ensure that your photos will never be lost even if your phone is stolen, damaged or lost.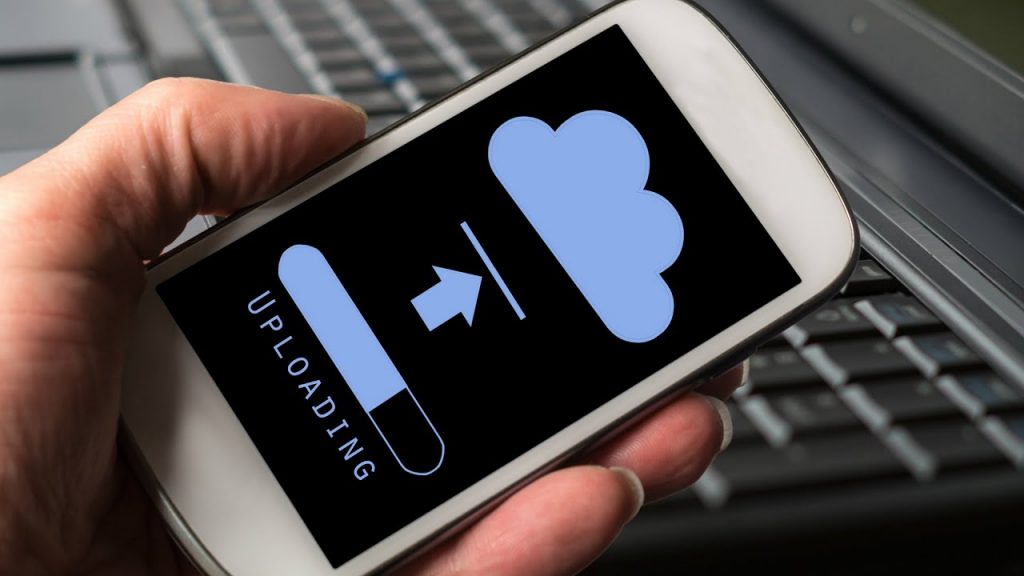 The Best Cloud Storage Options
Google Drive
Google Drive offers 15 GB of free cloud storage when you sign up. Many people like to use Google Drive as they are already familiar with the Google ecosystem of products such as Android, Gmail, G Suite, Google photos and more.
An added benefit of Google Drive is that G Suite products like Google Docs and Google Sheets do not count against your 15 GB limit, so you are able to get even more than 15 GB of cloud storage for absolutely free.
Downloading the Google Drive app will allow you to access all of your photos, contacts and more from any devices you own.
Dropbox
Dropbox offers 2 GB of free cloud storage space for file syncing, backup and recovery. This free service allows you to securely access your files from both mobile and desktop environments. If you need more than 2 GB of cloud storage you can upgrade to a paid tier of Dropbox for a small fee.
Related ads
Microsoft OneDrive
Microsoft offers its OneDrive Basic service for free and this includes 5 GB of cloud storage. This allows you to share files, folders, and photos with friends and family all for free. If you have a Microsoft 365 subscription you will receive 1 TB of cloud storage as part of your subscription.
OneDrive allows you to access all of your photos, files and more without taking up any space on your phone or computer's hard drive. OneDrive also includes a "personal vault" feature for added security to keep your most sensitive documents safe.
Box
Box is one of the pioneers in the cloud storage space. Box offers 10 GB of free cloud storage to all individuals who sign up for their service. If you need more than 10 GB of space, you can upgrade to a Pro plan for only $10 per month.
Why You Should Back Up Your Phone Now
Given that cloud storage is free, it makes sense to back up your devices on a regular basis. We all know how frustrating it can be to lose all of your precious photos or documents. Signing up for a free cloud storage service fixes this problem by making sure your photos and documents are always backup up in a secure cloud environment.
You will still be able to access all of the photos whenever you'd like and from any device. To choose the right cloud storage option we recommend reviewing all of these service providers and choosing the one that best meets your needs.
Related ads