Where Seniors Can Find Free Government Grants for College
Finding free money for college is not as hard as you might think. Here's where to find free money for college that doesn't need to be paid back.
Related ads
The best thing about grants and scholarships is that you don't have to pay them back. In the 2018-2019 academic year, more than $135.6 billion in grant money was awarded to college students according to College Board. This means there are a lot of grants and scholarships out there, you just have to know where to find them.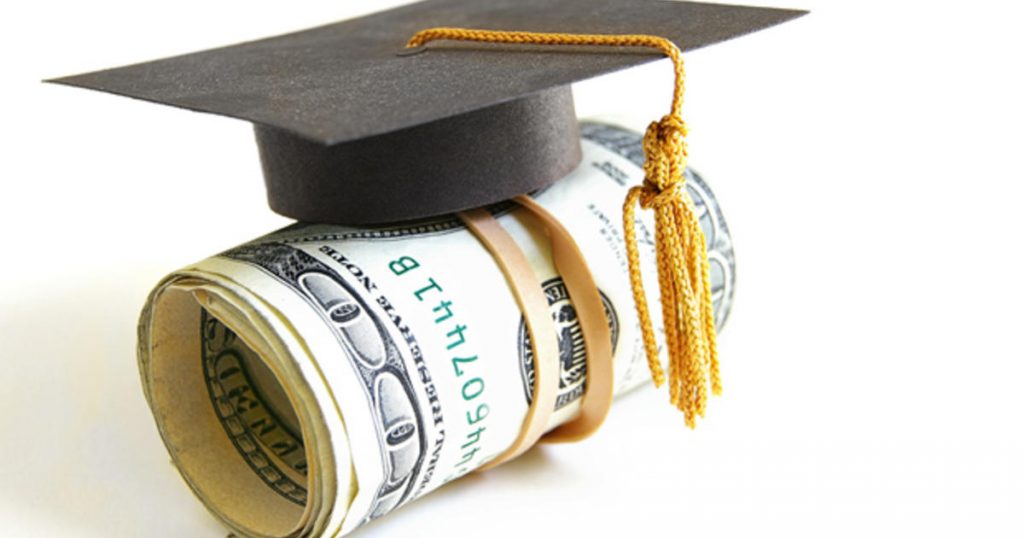 Government Grants for College
Most of the grants for college students come from the government. The following list gives you the options you need to know.
Federal grants
Federal grants amounting to $41.3 billion were released to students during the 2018-19 academic year. So, the first stop for students looking for grants should be here. The following are federal grants offered by the federal government.
• Pell Grant Program- these grants are need-based. They're the most reliable grants for U. S students since 1972. Thousands of students enjoy it, and the only requirement is to fill out the Free Application for Federal Student Aid (FAFSA).
• Federal Supplemental Educational Opportunity Grants (FSEOG)– Awards are offered on a first come first serve basis. This grant caters to undergraduate students in dire need of financial aid. You must apply through your college of choice.
• Teacher Education Assistance for College and Higher Education (TEACH) grants– The grant is offered to students who agree to pursue a teaching career and will teach in high need areas after graduation. Follow its requirements without fail since if you don't; the money used to educate you will be reverted to a student loan.
• Iraq and Afghanistan Service Grants–These grants are offered to members of the family of a US military service member who lost his or her life.
State Grants
Most states offer grants to students from low-income families. The following statistics will give you a rough idea of how to get and enjoy the State Grants.
From the academic years 2016-17 to 2017-18, state grants recorded a 7% increase. Twelve states offered each full-time student a grant aid of over $1,000.
The amount provided by the states varies as they depend on the amount of tax each state collects. For example, students who qualify for the New York Excelsior Scholarship Program receive over $5,500/year for college tuition.
So, if you want to know how to get a state grant from your State, then get your State's education department details from the U. S Department of Education.
Related ads
Local Community Grants
In addition to researching state and federal grants, we recommend you look for scholarships opportunities in your local community. The following are common sources of educational grants you can find in your local community.
Employers
College Board released a report that 7% of grant aid for the year 2018-2019 came from employers and private grants. However, a surprisingly high number of students don't apply for employer-based grants.
There are many scholarship opportunities offered by employers. You just have to ask your employer if there's a scholarship program for students.
According to World at Work, educational programs like tuition reimbursement are offered by 85% of employers. That's a pretty high percentage. This means you have a high chance of getting scholarship opportunities from your employer.
Volunteer Organizations
If you're a member of a certain volunteer organization, it doesn't hurt to ask if they offer scholarship opportunities.
Examples of such organizations include Americorps, Peace Corps and others. Americorps offer scholarships to members who have finished their service within 12 months. The award is known as Segal Americorps Education Award.
The award is worth at least $6,195 in the academic year 2019-20 and matches with several higher education institutions. Peace Corps tuition aid helps graduate students in over 90 colleges and universities.
Churches
Try to check if your local church offers students scholarship opportunities. You'll be surprised how many faith-based organizations offer support to help their members attend college.
• There are lots of scholarships and grants offered by United Church of Christ
• The Methodist Church, with over 40 scholarship programs, offers financial aid to U. S students.
• Junior students benefit from The Episcopal Church scholarships and grants which range between $5,000 and $25,000.
Labor Unions and Professional Associations
Since 1991, Labor Unions and Professional Associations have awarded students over $4.5 million in form of grants and scholarships. Students coming from families whose parents or even spouse is or was a member of the union can receive these scholarships and grants. As an eligible student, you can apply for the scholarship every year for financial help.
Fortune 500 Companies
Big companies such as Coca-Cola, Google, and Walmart offer financial help to college students. For example, Coca-Cola offers several competitive scholarship programs. In the United States, Coca-Cola selects 150 high performing high school graduates every year. Those eligible for this scholarship enjoy up to $20,000 each.
Banks and Credit Unions
You can also check on some major financial institutions offering scholarships. They include Citigroup, Bank of America, and SunTrust.
SunTrust scholarship program benefited 27 students in the 2018-19 academic year. You can win this scholarship worth $500 by entering a sweepstakes.
Related ads
What's Next?
The only thing remaining is your commitment to apply early for as many of the above scholarships and grants as possible. Getting these scholarships will subsidize your education funding significantly.