5 of The Best Back Pain Relief Products
Back pain is a very common disorder usually caused by stress, unhealthy lifestyle and poor posture. Apart from the fact that back pain hurts, sometimes it can affect your productivity by preventing you from accomplishing even the most basic mundane tasks. If that's not enough, persistent or recurring back pain can completely alter your overall well-being.
However, this isn't something that you can't solve on your own with some self-care. One of the best techniques for back pains includes using pain relief products that might help in relieving your pain. A combination of these products with other back pain relief approaches such as physical therapies, medications or surgeries can go a long way in relieving pain. Besides, you won't need a doctor's prescription to use these remedies.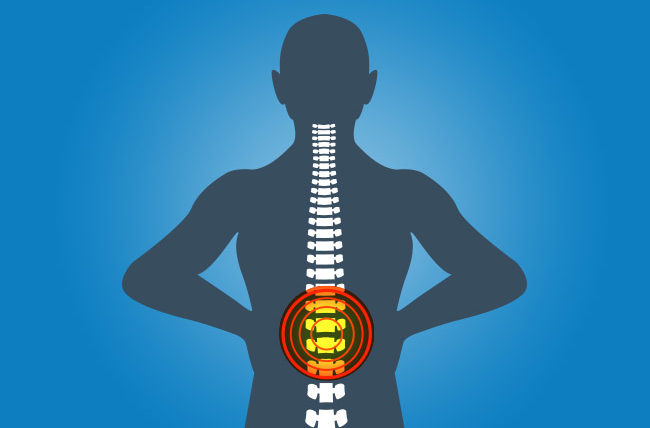 Let's look at five recommended options that might help in lessening your back pain and help you to live a comfortable life.
1. Back Braces
If there's one device that you should have in your back pain treatment, its Back Braces. Created with a mechanism to support your back, you can go around with your day feeling more comfortable than ever. 
A back brace compresses your abdomen components, resulting in the alignment of your ligaments and muscles, and support for your spine network. It supports your muscles and restricts the movement range of your spine while you are walking around or lifting things.
If your back brace is uncomfortable or bulky, you can opt for simpler alternatives like the Back on Track back brace, which covers your lower back to reinforce your muscle support and provide warmth. The easy Velcro closure will fit a TrackBack Brace over your clothes easily.
2. Electric Heating Pad
Heat medication is a natural and effective treatment for pain, especially when applied to an aching back. Healthline shows that using heat treatment can increase oxygen flow and relax muscles, which may reduce soreness and inflammation, thus speeding up your recovery.
As you can see, using any form of heat treatment can relieve your back pain. This means having the best electric heating pad can make a huge difference.
Models such as the Pure Relief King–Size heating pad have different temperature adjustments setting to provide relief in a matter of minutes, while others like Nature's Approach Aromatherapy Lumbar Wrap features a combination of aromatherapy and heat therapy. The pads will not only heat your back but also release herbal scents of chamomile and lavender.
3. Massage
Massage is an effective way to get rid of pains, be it back pains, muscle pains or even neck pain. Massage therapy is a tested and proven method that relaxes and eases chronic pain. But this doesn't mean you break your bank by attending physical therapy sessions to get rid of that nagging pain.
You can soothe your backaches and improve your blood circulation by getting yourself a handheld massager at the comfort of your home. Massagers like the RENPHO Rechargeable Cordless Handheld Massager are all you need to ease your sore and tight back muscles and speed up your recovery.
4. Pain Relief Gel
Whether you have suffered from knee or joint pain before, chances are you have probably used a bottle of topical pain relief cream before. You can find pain relief gel at any local drugstore. When applied directly to the affected area, topical gels offer quick pain relief that might last for some time.
Although there are many pain relief creams and gels in the market, Biofreeze Pain Relief Gel stands out because it soothes painful spots quickly and only costs $12. Another one is the Penetrex Pain Relief, which reduces inflammations. Both gels can enter deep into the skin in a matter of minutes and ease lower back pain.
5. A New Mattress
The mattress you sleep on determines your sleep patterns and how much pain you will experience. A perfect mattress should be comfortable and support your whole body as you sleep. 
If you feel like your mattress is old or has lost its support function, it might be high time to get a new one. With a new mattress, you will sleep more comfortably and you'll get the extra support that will relieve your back pain.
To ease the back pains, you might have to go for a medium-firm mattress. According to Wirecutter, this mattress will offer you reduced soreness and stiffness. If this is the case, we suggest that you go with Memory Foam mattresses like Saatva Classic, Tempur-Pedic and Tempur- Adpat. All these mattresses form after your body and gives your spine the comfort and firmness it needs.
Look into Other Products That Can Offer Relief to Your Back Pain
All the mentioned products are effective in helping to mitigate your back pain. However, there are other amazing products that we haven't mentioned here. It is up to you to find them and try them out. But don't forget to seek medical advice from your doctor, before using any option that might prove detrimental to your health.
In addition, whichever product you choose for your back pain, remember the role that exercises, stretches, and overall health plays in stabilizing your spine and building your lower back muscles.