Ovarian Cancer: The Early Signs
Ovarian cancer is a type of disease that only affects women. Every year, over 22,000 women in America are diagnosed with this cancer and around 14,000 of these women end up dying. Ovarian cancer is formed when abnormal ovary cells rapidly multiply. These abnormal cells can also spread to different parts of the body.
There are warning signs to watch out for if you're at risk of ovarian cancer. These signs are not obvious and they can seem like normal changes in the body. Since these symptoms can go unnoticed it is important for women to be proactive and learn what these symptoms are.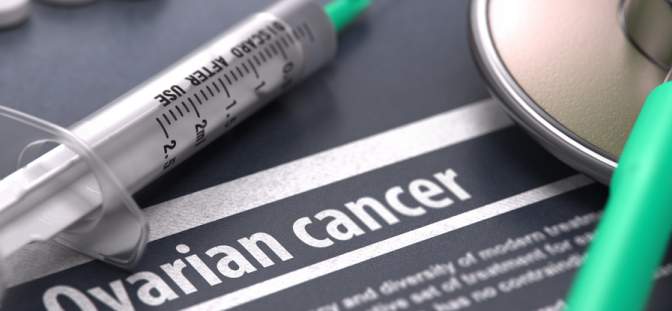 Similar to any other cancer, early detection increases the likelihood of getting better and living a normal life.
Factors That Increases The Risk of Ovarian Cancer
Women can have ovarian cancer at any time. However, there are still risk factors that make certain women more likely to be diagnosed.
Having any of the risk factors does not automatically mean one will have it, but the odds are greater. Below are the factors to take into account as per the American Cancer Society:
1. Age (63 years or older)
2. Obesity or overweight
3. Childbirth after 35 years old
4. No full-term pregnancy
5. Fertility drug intake or had in vitro fertilization (IVF)
6. Undergoing hormone therapy after the menopausal stage
7. Cancer in the family (specifically ovarian, breast, colorectal)
8. Smoking
9. Genetic mutation (BRCA1 or BRCA2)
The presence of ovarian cysts is another risk factor. There are some ovarian cyst cases that are not cancerous. It is recommended to consult a health care professional to get proper attention should there be any signs of the disease.
Smoking and obesity are two risk factors that are under your control. Quitting smoking and eating a healthy diet can have a big impact on reducing the risk of acquiring this form of cancer.
Early Symptoms Can Be Difficult to Detect
Ovarian cancer causes internal body changes that are hard to notice if you're not a health care professional. The symptoms are very similar to other common illnesses and can be quite subtle. Healthline notes that such symptoms usually come and go which makes some women think there is nothing wrong with their body.
The common symptoms of ovarian cancer include:
* Abdominal pain and pressure
* Abdominal bloating
* Unusual feeling of fullness after eating
* Increased urination and urge to urinate
* Appetite changes
With the growth and progress of ovarian cancer, the symptoms can be more noticeable. It can lead to these symptoms:
* Heartburn and indigestion
* Back pain
* Fatigue
* Constipation
* Menstrual cycle irregularities
* Painful intercourse
Any of the symptoms above should be alarming. It is advisable to consult a doctor and get a proper diagnosis.
Again, early detection increases the chances of survival. With early detection, a better plan of action can be prepared.
Common Treatment Options
Upon the diagnosis of ovarian cancer, a course of treatment will be laid out by your doctor. Healthline states that the most effective treatments occur early in the development of ovarian cancer.
A doctor will determine the stage of cancer after testing and screening. After such, the treatment plan will be prescribed depending on what stage you are at. The most common treatment options are:
Chemotherapy. Strong or potent drugs are used to kill cancer cells
Radiation Therapy: X-rays or similar radiation will be used to kill the cancer cells
Surgical Method: Cancer tumors and tissues are removed through surgery. The process called hysterectomy can be done.
Targeted Therapy: The use of medication and other therapies are given to kill cancerous cells while ensuring to keep healthy cells as it is.
Hormonal Therapy: Medications that are hormone-based can eliminate cancer cells.
Your doctor will be the one to determine which among the above treatment plans is best. Keep in mind that each case of ovarian cancer differs from the other. A treatment plan should be targeted to one's specific needs.
Holistic alternative options can also be considered such as natural methods to target cancerous cells. This can be beneficial to some but a doctor's advice prior to using such treatment is ideal.
Watch Out for The Ovarian Cancer Early Symptoms
Early detection is the best way to combat this disease. It is the key to increasing the likelihood of successful treatment. Although it may be hard to detect it as early as possible, being knowledgeable of the early symptoms is the best way to be aware of ovarian cancer.